10-08-2016, 09:02 PM
Creeker
Member


Posts: 138
Location:
Joined: May 2012
Reputation: 2
7 1/2" Barrel
Actually two Rugers, one a 357, the other a 45 Colt. Went out for awhile yesterday with the 357 & today the 45 came along also. The 357 came as a Bisley & the 45 the standard Blackhawk but I switched the grip frames to lighten the 357 & make the 45 a little easier to handle.
The 357 this year was fed the NOE 38-160-WFN in hollow point form [158 grains] with 12.5 grains of AA9. This load shot well & worked great on jackrabbits in Kansas. I plan to return there but would like to take a different bullet this time. I cast several pounds of the RCBS 38-158-SWC, lubed with LBT Blue Soft, checked with Hornady checks & sized .358". Ready to go the bullet is 164 grains.
For a load I decided to try WC820 as my AA9 supply has dried up & my lot of 820 loads to AA9 data. Since the RCBS bullet weighs 164 I cut my 158 WFN load by a grain to 11.5. This was a mistake as the pressure was too low for a good burn. The results were groups that strung vertically.
Today I returned in the rain with the load bumped to 12.5 grains. I knew things were in the ballpark soon as the hammer fell. Since the benches were wet I shot standing sometimes resting my off forearm against a post like I did yesterday. I also shot 80 rounds through the 45 using the Ballisti-Cast #1101 & 18.5 grains of 2400. It's sighted & ready for deer. The 357 will be shot a few more times before heading west. Hope you enjoy the pictures.
The sixguns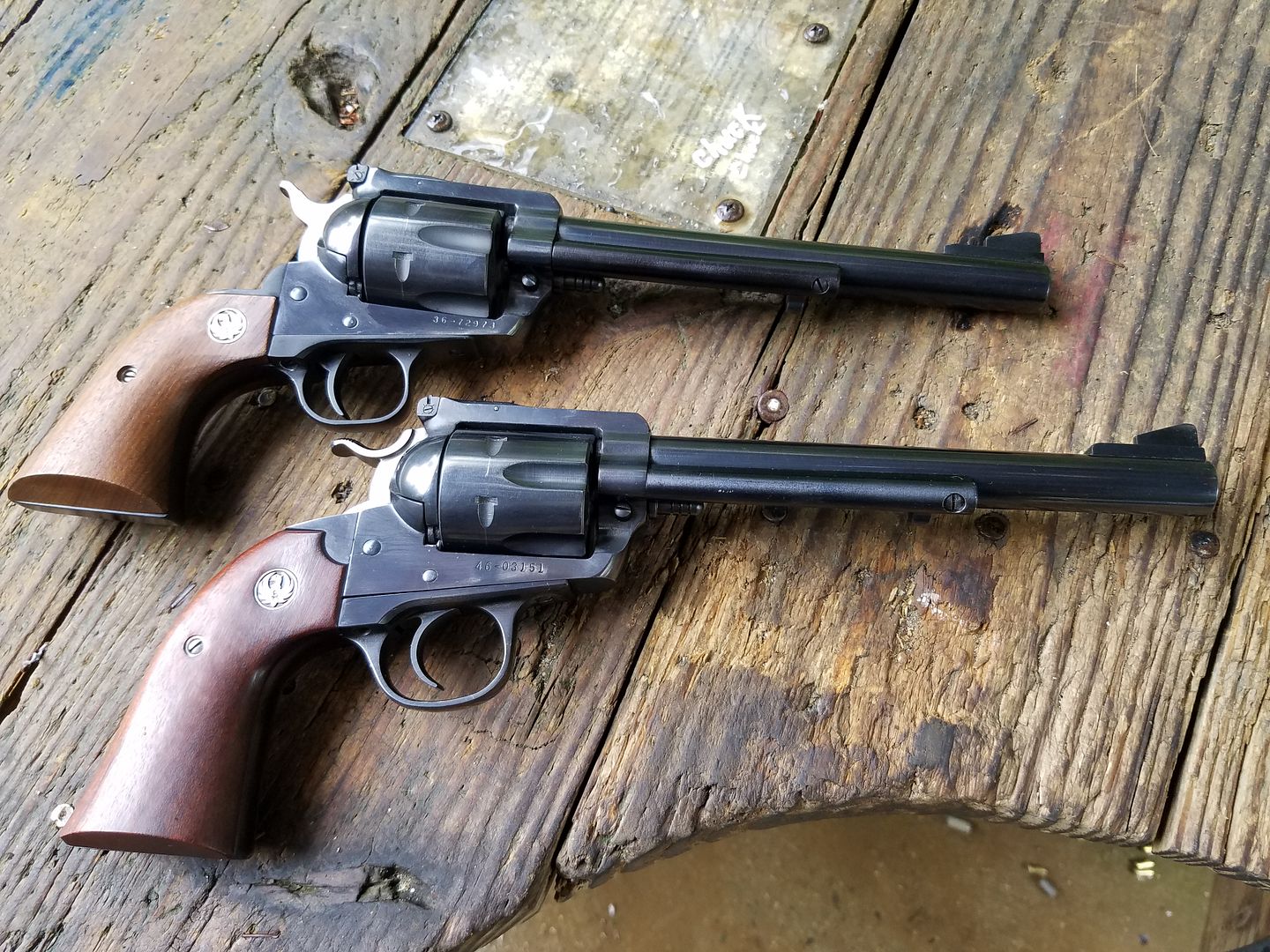 It was raining yesterday so I shot targets already hanging. This is the 25 yard 357 target with the 11.5 grain load.
I shot this target standing, resting my off forearm at 100 yards. This target had a few holes in it before I fired my 5. This was also the 11.5 grain load & the shots are spread vertically 7".
Let overs from a low pressure WC820 load.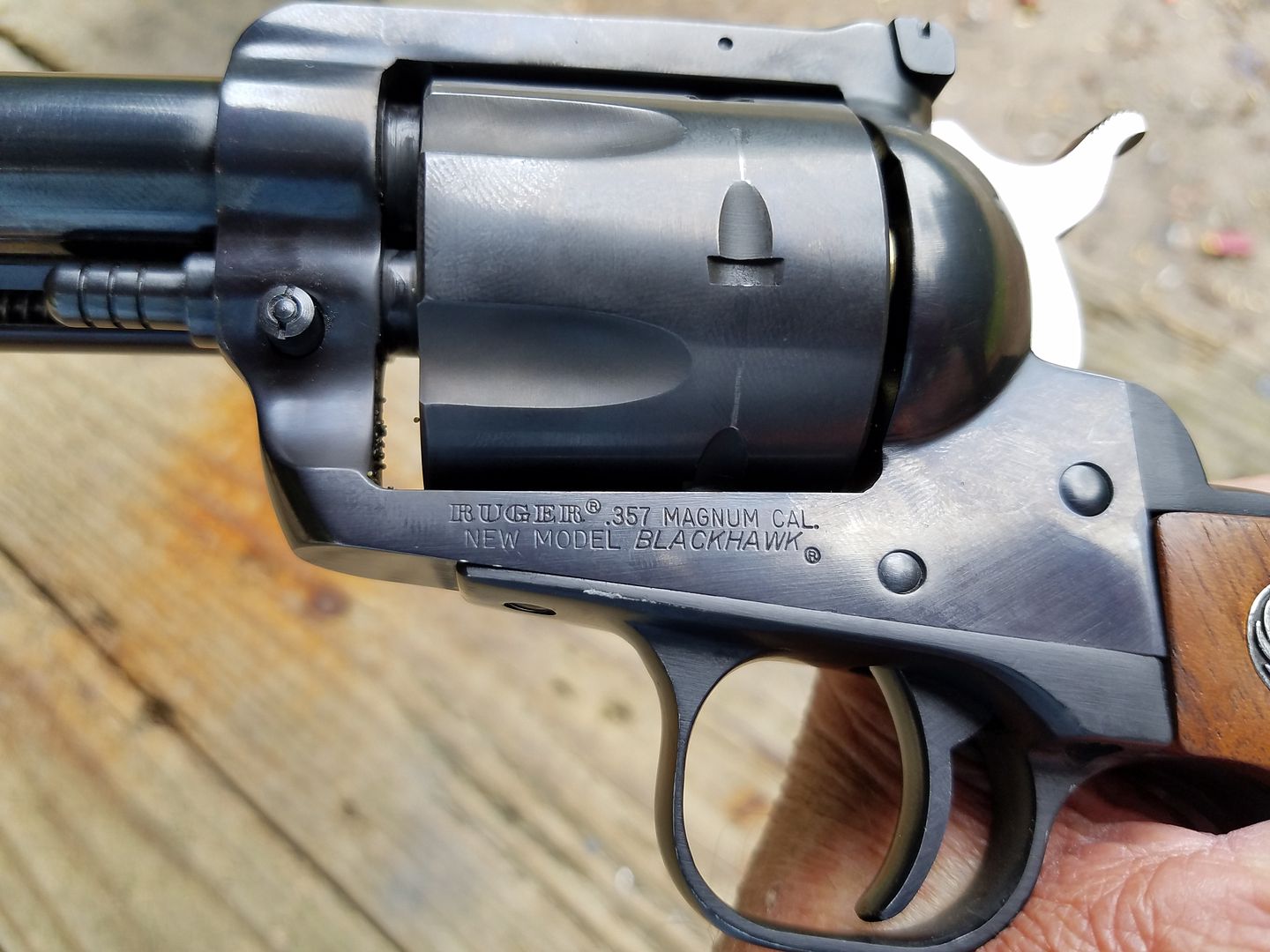 ---
Dry Creek Firewood
10-08-2016, 09:32 PM
Don McDowell
Administrator


Posts: 5,908
Location: Ft. Laramie Wy
Joined: May 2012
Reputation: 2
RE: 7 1/2" Barrel
Got to like those Ruger 6 guns. Keep us posted on how the deer hunt goes.
---
A wise man can always be found alone. A weak man can always be found in a crowd.
User(s) browsing this thread: 1 Guest(s)